General Support Questions
1How to contact Bhartiweb Team?
For any Sales/ Support, call at: 0120 6500903 9 to 6 PM [Closed on 2nd Saturday of Month]

Rashmi Jain [ Client Coordination]

For Urgent Support, Call: 9810054323
Contact person: Alok Bharti
Email :
support@bhartiweb.com

Alt Email alok@bhartiweb.com [ Alok Bharti ]


2How we can help travel agency?
We support your agency operations by increasing productivity through API Integration, Development of effective websites / travel portals, help you to implement our travel and tourism products to effectively manage your sales, clients and operations. We help you to develop customize web / mobile app. We can help you in planning and implementation of SEO / SEM strategy.
3How can I configure my mails in Phones?
Newer Versions of iPhone

In the directions below, wherever it says "yourdomain.com" substitute with your domain name.

Tap " Settings" app

Tap " Mail, Contacts, Calendars"

Tap " Add Account..."

Tap " Other" (bottom option)

Tap " Add Mail Account"
Enter Name, address (full email user@yourdomain.com), and password.

(iPhone will attempt to guess your settings. Allow ~1 minute for it to fail.)

Select IMAP.
(It's the default. The option you've selected will be highlighted blue.)

Under " Incoming mail server"

Set "hostname" to mail.yourdomain.com (or your server host name or server's IP address)

Set "username" to email@yourdomain.com

Set "password" to your password Under " Outgoing mail server"

Set "Host name" to mail.yourdomain.com (or your server host name or server's IP address)

Set "User name" to email@yourdomain.com

Set password to your password

You are now ready to send and receive emails via your iPhone.

If mail.yourdomain.com is not working for the incoming and outgoing server, you can try your IP address or server's host name. You can find your server name and IP in your welcome email or by contacting support.
4How can I configure my mails in Microsoft Outlook 2010?
Open Outlook 2010.

Click on the File menu.

Click Add Account.

On the Auto Account Setup page, your name and email address will auto populate based on how you've logged into your computer.

At the footer go to Manually configure server settings

Select POP

Put Your Email Id as Account name/ username and the password given [ Note Always update your default password by webmail ]

Put Incoming mail server: Use for example mail.krishnaholiday.in Outgoing mail server: Use mail. krishnaholiday.in

The outgoing mail server does require authentication - check any boxes that might say "Use name and password."

Just check , following will automatically come in advance section

Incoming mail port: 110 for POP3, 143 for IMAP.

Outgoing mail port: 25 (If 25 does not work, try 26, as many ISPs block port 25. If neither 25 nor 26 work, try 587.)

No SSL boxes should be checked

You will be informed that the setup is complete. Click Finish to finalize the process.
Our Software Solutions
1What is an API?
API stands for Application Programming Interface, and in simple terms is a way for one company to legitimately access the products of another. At Bhartiweb, when we provide you with access to flight or hotel API, and once it is integrated into your website or portal, it will allow your customers and your business access to a great variety of suppliers.
2What is TravelCMS
TravelCMS is very specific Travel Agency website / Portal content management software for your specialised content in a very user friendly way. You do not have to bother about layouts. It is just form based content addition without any distraction.
Product Support
1What is Travel CRM?
TravelCRM is an efficiency engine for selling travel and tours better. Manage your leads and potentials. Manage multiple offers with history, Shcedule your task and be effective
2What is Tour backoffice ?
This is complete back office operations system for travelfrom managing leads , managine Tasks for sales , managing tasks for operations along with Cash Flow.
3What is DMS Travel?
This is right based document vault to store documents. It is designed for travel agencies and OTAs to manage all document digitally and search it in very efficient way. It has advanced intelligent search engine. manage documents digitally in secured way as all docs are encrypted.
4How Book ADVENTURES can help?
Book ADVENTURES is a collection of Modules to help activity booking organisation to manage activity booking online , B2B , B2C and B2E along with High quality Reporting tool to improve productivity.
Didn`t found answer you looking for?
Contact our experts
Product Architect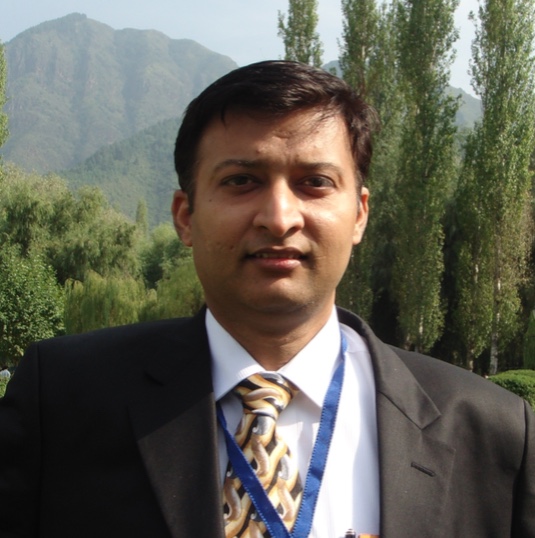 Alok Bharti
Support of Sales / Ideas / Issues
---
We Develop Technology for Travel Commerce
Customer Support
Rashmi Jain
Ask for any development / problems and bugs related issues
---