Back Office Applications and Tools of Productivity
for Travel Agents and Tour Operators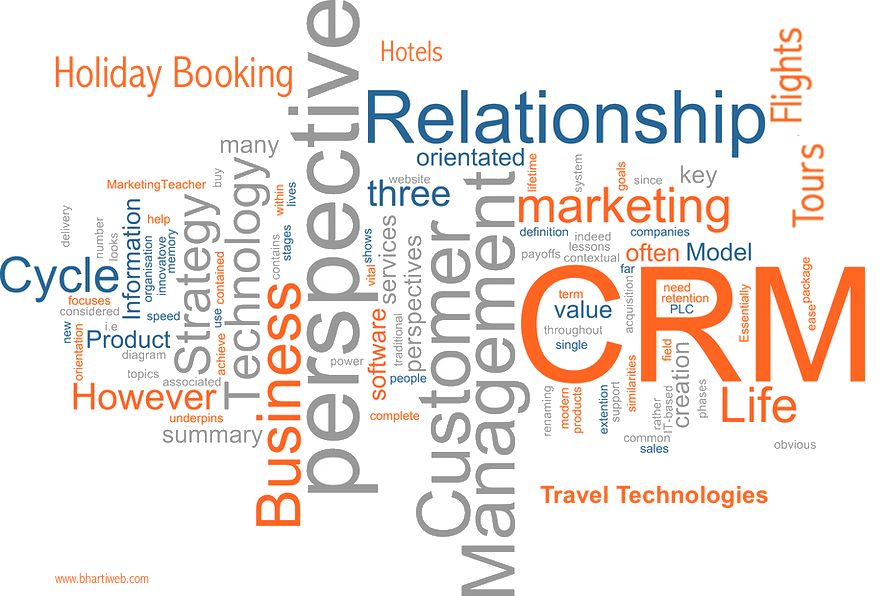 Travel CRM
We have designed ( CRM ) Customer Relationship Management with intelligent "decision engine." with a passion of creating efficiency engine for Travel and Tour Operators
We believe in CRM adoption and not CRM installation. It is creating a culture of Disciplined thought a list of Actionable for best results. As we are targeting the improvement of marketing performance, Our Productivity software CRMTRAVEL provides best opportunity to efficiently manage leads, convert leads , manage clients and re-market your products and services.
---
DMS - Document Management System
This is one of the most useful tool for you –Document management system for tour and travel agent.
You can free yourself from folder search. Get into anywhere working concept. Improve productivity by better team & work flow control. We can further customize it as per your requirement. The ultimate aim is to convert all documents paperless and can be accessed form anywhere depending on rights, nature, expiry and type of use .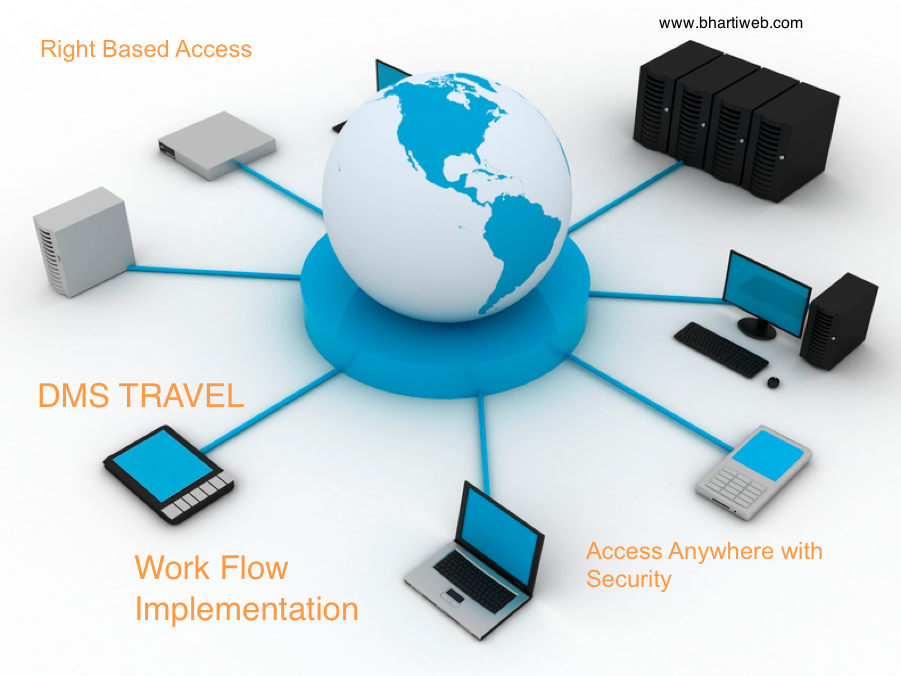 ---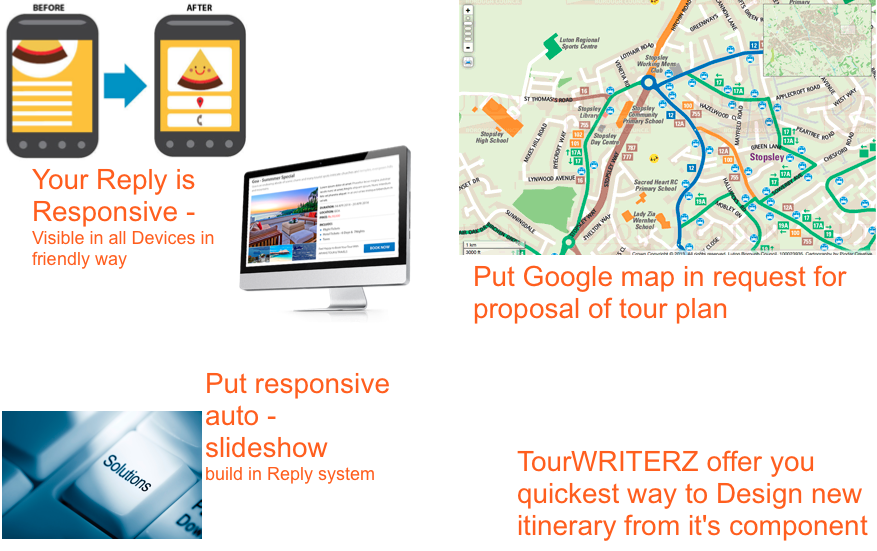 TourWriterz
Your Presentation Engine for RFP
Welcome to Tour Writerz ( Proposal designing System with intelligent "Presentation engine.) 1.2.0 for Travel Agents, Tour Operators and Hoteliers.
This will make your reply Quick , Effective , Detailed and Presentable. It's all about you & Making you Effective is the Key to closing the deal. You can design itinerary in quickest way by deriving it from old one and the output presentation is multi-device friendly
---
CMS Travel
CMS - Content Management System for Travel Agent & Tour Operator
We have designed it considering unique requirements of travel agents and tour operators. We understand not only time value of Pricing but also contents. We want you to utilise your website / portal now only to showcase your products and services but to use it as a comprehensive marketing tool.
Read more to understand about our 4 experiences strategies to design this tool
Read more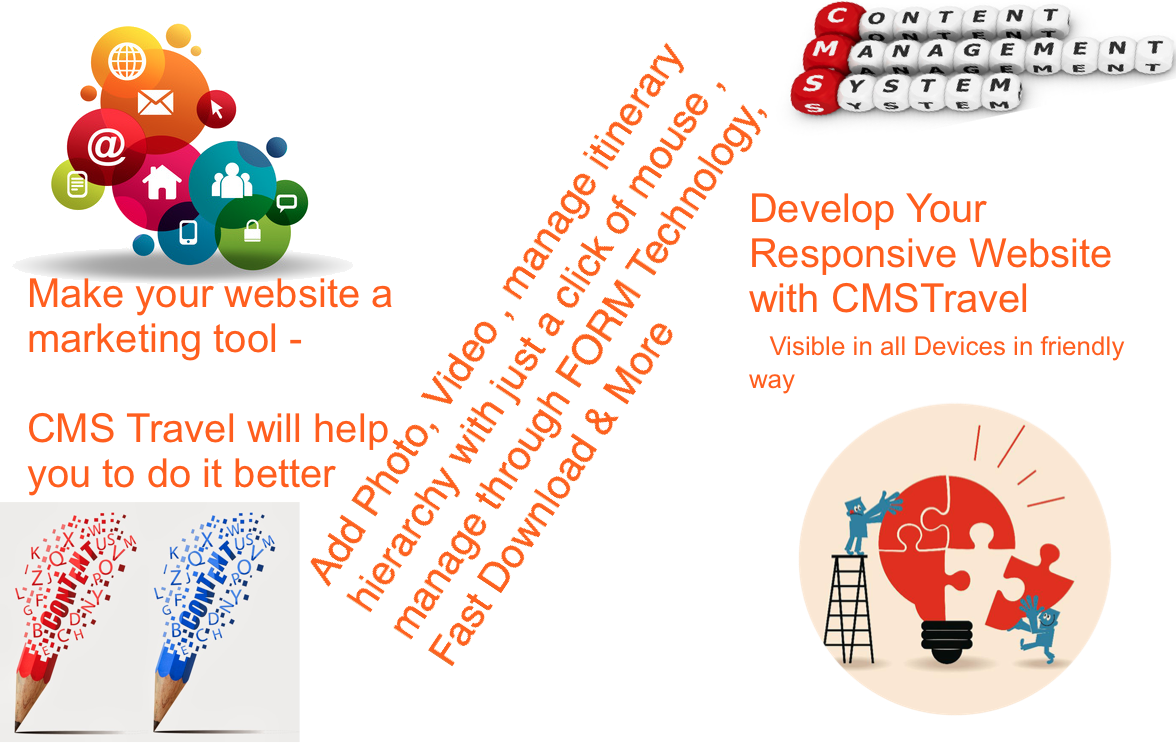 ---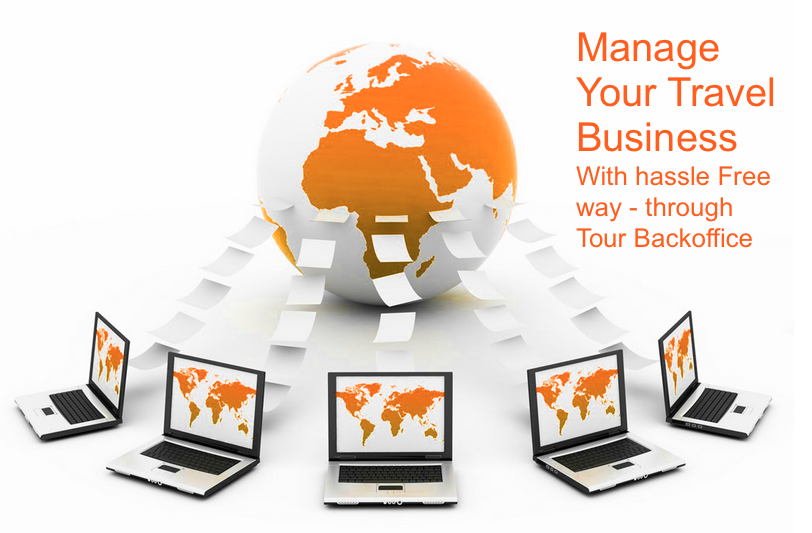 TBO - Tour Back Office - Your Complete Back Office Suite
Improve efficiency effectiveness by 200% MINIMUM.
Some of the Ideas we want to share with you are as follows: We have researched the concept of Brian Tracy , Alec Mackenzie , Stephan Covy and few more to give a better time management for your Marketing and Sales team , Account Team , operation team along with complete work and Progress visualization solution to Team Heads , Group heads and Business heads.
You can do Time planning and management system , Lead Management, Complete Customer relationship Module with Communication management, Communication management, Operations management, Work Flow management, Data Security management, Functional MIS , and Business Intelligence MIS
---
Activities Booking Engine
MODULES TO BOOK YOUR ACTIVITIES / TICKETS EFFICIENTLY - From B2C ,B2B and B2E booking to ticket printing. Advanced tailor-made booking engine module to book your multiple activities at multiple destinations for web booking, corporate booking and on-site booking.
Multi activities and Multi destinations booking is the Key
It's all about people, personalization and professional approach to manage multiple activities booking at multiple destinations with different rights to people at different places - to do one-site booking, do back office- corporate booking , do web booking through website and manage inventory better and more efficient way.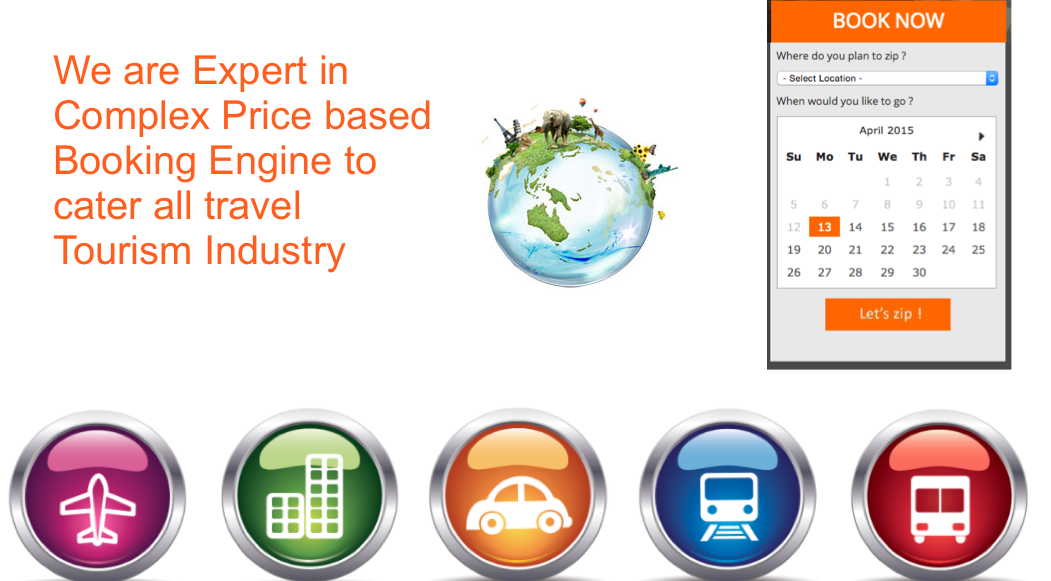 Why people choose us?
We have a Passion for Travel and Information technologies. Professional ethics, high standard of Delivery along with quick response team has made Bhartiweb as recognised Travel technologies expert among the travel agents and tour operators.
If you are interested in , do not wait Email us at support @ bhartiweb.com