Why Use Bhartiweb Travel Commerce Solutions?
At Bhartiweb, we specialize in taking your E-commerce and mobile commerce needs and leverage the technology to improve and highlight your bottomline.
Our services excel at developing your travel commerce and help you sell your travel and tourism better - keeping your clients, colleagues and your needs and requirements fulfilled at the same time. By blending beauty with effectiveness, we create solutions which are just customized to fit your needs. With over 8 years of statistics and experience, we bring to you a model to facilitate success and achieve goals, creating more accurate solutions so that your end results are highlighted and profitable.
Designing Digital Market Solutions for Travel Industry
We excel in SEM, SEO and SMO solutions for Travel Industry
Our travel SEM and SEO experts have a proven track record of designing and innovating strategies and they recommend the most affordable package for you, without losing your objectivity and goals. Our services are tailor-made to leverage your website to its fullest potential and make it an effective business generation tool. Explore some of our case studies and success stories here.


---
Go Through some of our Latest Launches
With a vast client database in travel and tourism, we have been able to generate deep insights into travel commerce. Our innovate solutions to the needs of travel industry continue to satisfy the needs and demands of our clients in the industry.
Advanced tailor-made booking engine module to book your multiple activities at multiple destinations for web booking, corporate booking and on-site booking. Explore MODULES TO BOOK YOUR ADVENTURE ACTIVITIES / TICKETS EFFICIENTLY

Key features:

Multi activities and Multi destinations booking is the Key
User behaviour oriented complex pricing model
Easiest and quickest way to book
Complex B2B and B2E models
Best Inventory management with advanced reporting

Explore

this booking engine module

System can handle different rules for web booking, different rules for corporate and group booking and different rules for on-site booking.

You can increase markups depending upon customer flow time and give discounts when the seasons are low.

.

It is a multivendor system with advanced price management tool, which is different to different suppliers in terms of timing, offer structure and date of travel. We have to provide rights to each vendor to manage their own products/itineraries and pricing and the date of travel, Logos and more.

Quick facts:

Multi-vendor Price based adventure booking engine
Developed in Record time of 7 days

We recommend you to vist

this Case Study

to know it's features. Ask us for more detail..

TravelCMS with Cloud Hosing

We have designed cmsTRAVEL engine to help travel agents and tour operators to utilise their website as a marketing tool to create new business, augment current business and retain existing clients.
We have designed user friendly TravelCMS dedicated to travel and tourism industry whereas all the components of your CMS are friendly enough to manage all relevant contents of your website just by filling a form.


Key features:

Content management System Specially designed for Travel Agent and Tour Operator
Fully Responsive, touch friendly HTML 5 Engine support

Multi Destination Cab booking Engine

It's a Multi destination car booking engine. You can select multiple destinations and check out the rates. It had got advanced price mechanism to calculate distance, Time and the driver expense.

Additional features:

Multi-Destinations Cab booking Engine
Feature Rich Advanced Back Office Management

Please Visit

this website

to understand it's functionality. Ask us for case study

Ivat CMS Website

This CMS is specifically designed for travel industry to make sure that all the specific need of inbound travel agencies are taken care of.

Additional features:

Efficient itinerary management
Form Based content addition like itinerary, pic, video , create multilevel category, about , general pages, social links and analytics tools.

Tour Writerz

High Quality Reply & Communication is the Key to Win the Deal. It's all about people , personalisation and professional approach to respond and communicate with your client / prospective client better than your competitors.

Additional features:

Improve marketing Communication by offering Alternatives , Pushing UPSs, Sharing and suggesting trip / holiday ideas,
Focusing Trust factors, ask to socialize and share with share tools. Show commendations as text / Video
Differentiate yourself
Increase your chance of conversion of lead as presentation create the difference, as you must have optimise the offers.
Save Time and become an effective Time Manager

Advanced Customer Relationship Management 1.2.0 for Travel Agents, Tour Operators and Hoteliers. As we are targeting the improvement of marketing performance, Our Productivity software CRMTRAVEL provides best opportunity to efficiently manage leads, convert leads , manage clients and re-market your products and services.

Additional features:

Time Management (Time planning and management system) is the Key
Purpose is just not to automate the process but to Equip you and your team a set of tools and techniques to take care of lots many things so that you can focus on more creative part of the work and maximise your productivity.

How DMS Travel can increase effectiveness in your organisation?

DMS Travel is Advanced Document management system with intelligent "decision engine." This will make office complete paperless. Any one can work from Home , Office and anywhere with complete document security.

Features:

Specially designed for travel and tourism Industry.
Improve and enrich your company knowledge base

Freedom from Folder along with accessing it from anywhere securely is definitely a competitive advantage. Ask us for detail.

We have designed B2E, B2B MICE , Air, Hotel , Holidays and Car rental booking system for Mysha MICE, where you can book 2 Lakh hotels and large number of destinations for your events and conferences. designed

Quick Info:

India's Number one MICE centered portal
Book realtime Meetings, Conferences, Hotels, Airport transfers, Short and long pre and Post Tours, Incentives and More.

Vist at www.myshamice.com we are about to launch It's B2C version Ask us for detailed Case Study.
1 / 1
Our Core Strength
Personal integrity, quality, agility and collaborative innovation are our strength. Read some of our core strengths below: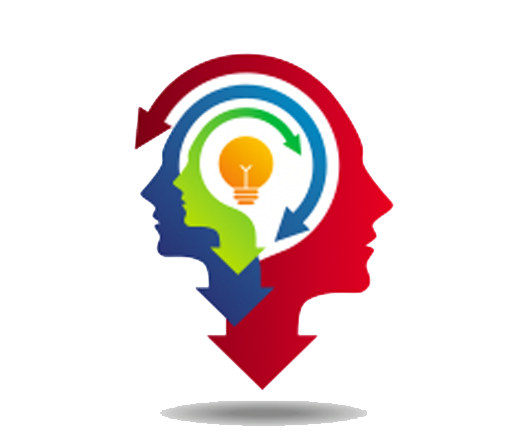 Innovation
We use collaborative innovation as the key to generate ideas & solutions and use them to implement various strategies.

Flexibility
Our services are flexible enough to incorporate continuous minor modifications, as and when needed, in your project. We understand and work as per the dynamic nature of development.

Effectiveness
Not only are our products and solutions efficient, but they help in making your business more effective. It is not just about doing things right, it's more about doing right things for right clients.

Technology ahead
We continuously focus and implement the right technology for our agents and operators. Our growth is static as we keep on upgrading our latest technology applications.

Affordability
Our services also strive to give you the value for money. Value innovation is the key to our solutions and products.

Guaranteed Success
With our on-time delivery and high work standard, we bring about guaranteed success to your venture. We work on time-value for money principle.
Customized Solutions for Travel and Tourism Industry
Explore Some of our Travel Industry Solutions